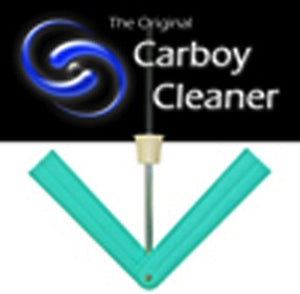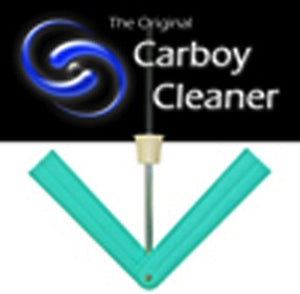 Description
Description
Constructed of a stainless steel rod with two super absorbent, lint free, soft cleaning pads this product is designed to attach to a drill for high rpm use. High-strength, yet flexible plastic inserts inside the pads help keep the pads rigid during use. The expanding sponge at the end of the cleaning pad assists in the centrifugal cleaning force for tough to get debris.

Works with any standard size carboy between 3 and 6 gallons.  Works equally well with glass and PET Carboys. Comes with small size bung for glass carboys. Medium size bung for PET carboys can be purchased separately (FE470).  Also works great for 5 gallon kegs!

Effectively cleans carboys up to 32 cm / 12.6 inches in diameter.
 Item #CE80